Danish Quality Bikes
Since 1932
Winter is a leading Danish manufacturer known for crafting high-quality cargo bikes. With a rich heritage since 1932, our expertise in creating safe transportation for families and kids is unmatched.
We are committed to providing families with the utmost reliable and trustworthy cargo bikes for their daily transportation needs. Our bikes are built to last and offer a more eco-friendly lifestyle with their innovative design, allowing you to prioritize the more meaningful aspects of life.
1932: An Idea Taking Shape
Winther A/S holds a rich history dating back to 1932 when it was founded by former blacksmith Anders Winther. After a life-altering traffic accident that resulted in the loss of one leg, Anders Winther embarked on a new career path. Inspired by children playing in the snow, he began developing toboggans, sleighs, and trikes.
Driven by success, production expanded rapidly, leading Anders Winther to establish his own factory equipped with modern machinery. His brother, Frede Winther, also joined the company, contributing to its growth and development.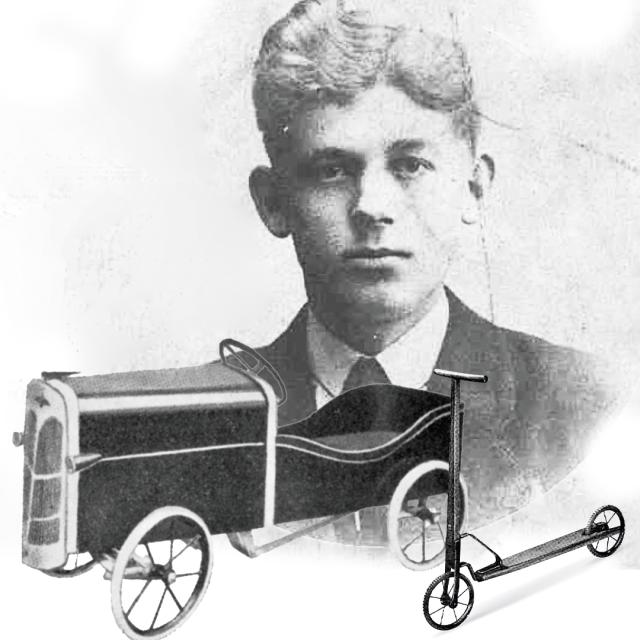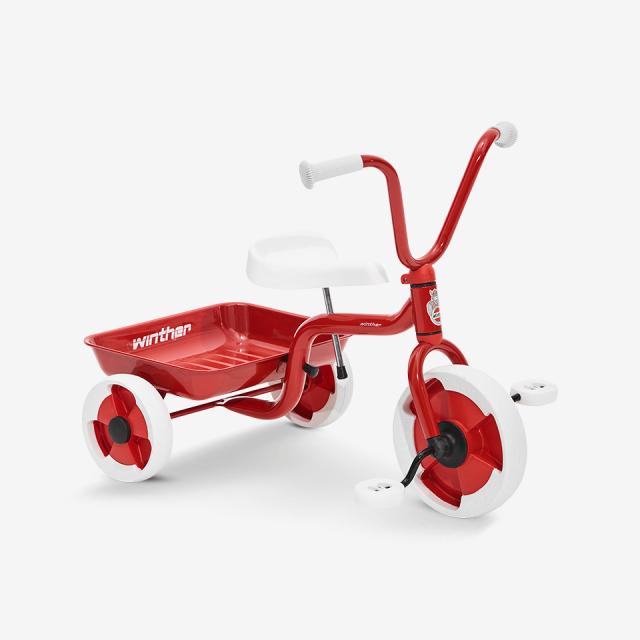 1959: The Iconic Tricycle
After World War II, Winther ventured into the production of tricycles. The year 1947 marked the release of their first bicycle featuring pedals on the front wheel, followed by the introduction of the first standard bicycle in 1951. These milestones contributed to a surge in sales and established Winther's reputation for crafting sturdy and long-lasting bicycles, becoming synonymous with the brand.
In 1955, Winther expanded its reach to Northern Europe, and by 1960, exports accounted for one-third of their total sales. This significant expansion further solidified the brand's recognition and popularity. Notably, in 1959, Winther unveiled their first tricycle with a tip-tray, culminating in a timeless design that continues to be highly regarded even today.
1970-2005: The Range is Expanding
During the 1970s and 1980s, Winther focused on the importance of children's play and well-being, collaborating with skilled designers and experts to enhance their learning abilities through play and movement. Their bikes incorporated motor development skills, leading to the "Learning-by-Moving" philosophy.

In the 1990s, Winther introduced the Viking line, offering high-quality tricycles and toys for daycares, schools, and kindergartens, all proudly made in Denmark. In 2003, Winther expanded their product range to cater to educational institutions with the Turtle Kiddy Bus, a remarkable creation designed to transport up to six children simultaneously.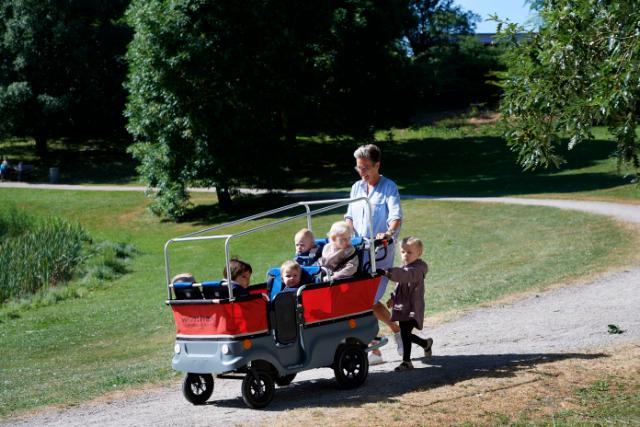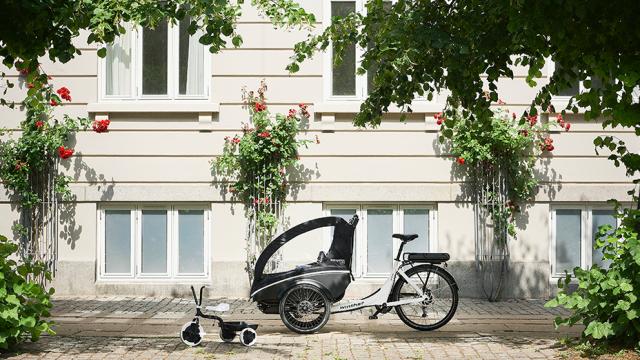 2006: The First Cargo Bike
In 2006, Winther introduced its first cargo bike with a strong focus on family safety, the Kangaroo Luxe. Drawing inspiration from the protective nature of a kangaroo, Winther named their cargo bike product line "Kangaroo." Just like a kangaroo safeguards its young, Winther's cargo bikes provide secure and efficient transportation of children. Currently, the Winther Kangaroo Family consists of the Cargoo, Lite, Luxe, and Dog models.
The cargo bike's design, centered around family and safety, has rapidly gained popularity among parents seeking an alternative to car transportation. With its practicalities, the cargo bike offers a cost-effective and quicker mode of transportation - contributing to a more conscious lifestyle. Over the course of time it has become a preferred choice for many families as a convenient alternative to a car.
Hand Made in Denmark
Our manufacturing site in Denmark encompasses a comprehensive facility equipped with own painting area, welding robots and an innovation zone. Our dedicated team of employees takes great pride in their work and is committed to upholding the highest quality standards. We use high-quality parts and components, and our cargo bikes undergo rigorous testing.
Each cargo bike is customized to cater to the specific needs of our customers at our factory in Denmark. Our team meticulously hand-paints the frames in the colors of your choice, and we test ride each and every bike to guarantee its reliability.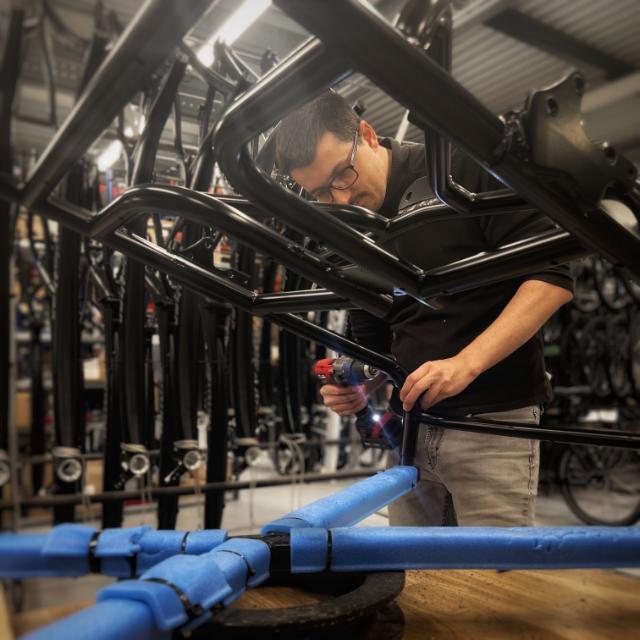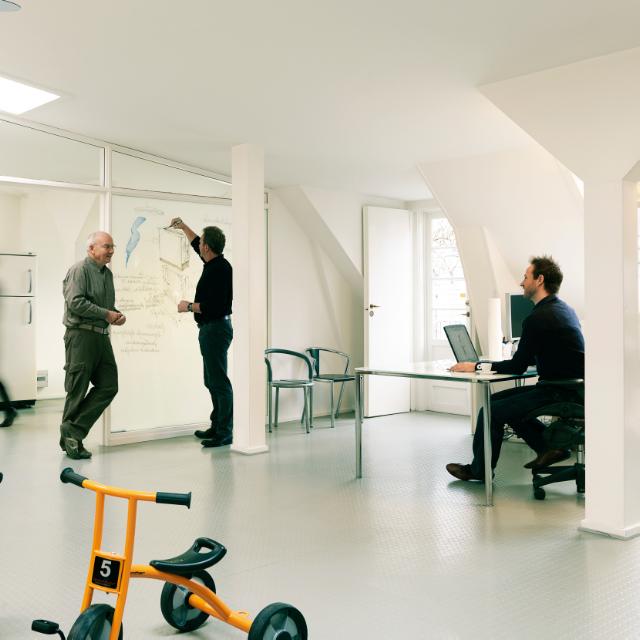 2021: Fourth Generation Keeps the Wheels in Motion
As a family-owned business, Winther has successfully passed down its core values through four generations. In 2021, a significant milestone was reached when Mette Winther assumed the role of CEO, following in the footsteps of her father, Anders Winther. This transition marks a continuation of the family's dedication to the business and ensures a seamless continuation of the company's vision and direction.
Winther's unwavering commitment to quality is evident in every aspect of its manufacturing process. The meticulous attention to detail and the use of premium materials result in the production of exceptional cargo bikes that are built to last. Winther understands the importance of reliability when it comes to daily transportation needs, particularly for families. Therefore, the company strives to provide the most dependable and trustworthy cargo bikes, ensuring peace of mind for customers.
Explore Your Every Day
With Winther Kangaroo Bikes
A More Sustainable
Way of Life
Designed for Safe
Transport of your child
Hand-assembled and
Quality-Control in Denmark
Widely Recognized Bicycle
Manufacturer Since 1932