A Guide to the Right Cargo Bike
A Buyer's Guide
Why should you get a cargo bike? To get around town safely and quickly? To save on parking and insurance costs? For the environment? There are many good reasons to get a cargo bike
1. Is it worth getting a cargo bike?
Yes you should. Cargo bikes are the talk of the town lately, and there's a solid reason behind it. They effortlessly blend into diverse lifestyles, and, in numerous instances, they can significantly simplify your daily routine. Whether it's for grocery shopping, picking up the kids, or even bringing your furry friend along wherever you go, they've taken convenience up a notch! With their stylish and functional design, cargo bikes check all the boxes and more.
2. Are Cargo bikes safe?
Yes, that means high-quality cargo bikes are safe. They are built from well-known components, undergo quality inspections, and are finely tuned for a perfect fit by professional bike mechanics. Equipped with hydraulic disc brakes and a sturdy, impact-resistant construction, it's safe to transport children and precious cargo in a cargo bike. All Winther cargo bikes are meticulously crafted in Denmark, and each bike undergoes a test ride before dispatch to ensure the highest level of inspection and quality control.
3. Are cargo bikes safe for children?
You can safely ride with your children in a cargo bike. Children should always wear a helmet and be securely fastened with a 5-point harness. Check for durable seats firmly attached to the bike's frame and with sufficient back support for neck safety. For small children, look for a Weber baby seat or an Isofix console for maximum safety. Winther cargo bikes offer customizable seat configurations as your children grow. Discover all the available seat solutions here.
4. What is the load capacity of a cargo bike?
If you plan on transporting both children and goods/cargo, it is important to choose a spacious and stable cargo. The Winther cargo Bikes can take a total weight of up to 250 kgs including rider, passengers and cargo. The cargo box itself can carry a load of up to 100 kg, providing ample capacity for carrying 2-3 children along with plenty of groceries or other items. The Kangaroo Luxe and the Kangaroo Lite even include a separate room for storage.
5. Are cargo bikes hard to ride?
No, there are not. Many prefer electrified cargo bikes for their ease and enjoyment, even with heavy loads, hills, or long distances. But that said, all cargo bikes need a little getting used to. When choosing an electric motor, it's worth investing in components from well-known manufacturers (eg. Shimano or Bafang). Cheap motors and batteries have caused a lot of headaches among cargo bike owners and are one of the most common reasons for breakdowns.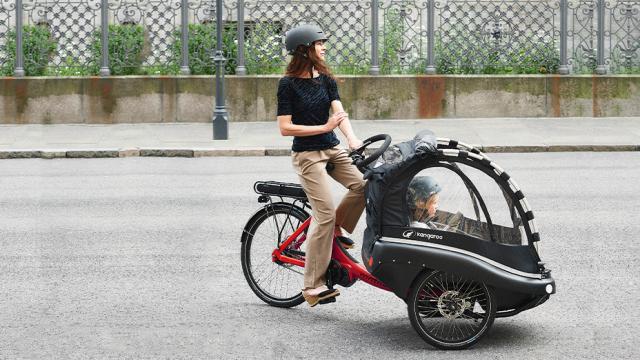 6. How do cargo bikes handle?
Cargo bikes excel in transporting both children and items, but it is important also to assess their handling capabilities. The manoeuvrability and turning circle should be considered. When confronted with a narrow sidewalk, the advantages of a lightweight and easily manoeuvrable cargo bike become apparent. Additionally, a cargo bike that leans into in the curves when taking a turn provides a smooth and comfortable riding experience.
7. How much is a cargo bike?
Cargo bikes, typically priced between EUR 3,000 and 7,000, offer a cost-effective alternative to car ownership. Considering maintenance, parking, and insurance expenses, they are a more economical choice. Beware that cheaper cargo bikes may have lower-quality components, resulting in higher maintenance costs. Prioritize checking component quality, including the motor and battery, and review warranties and service agreements from dealers. List os Winther cargo bike dealers.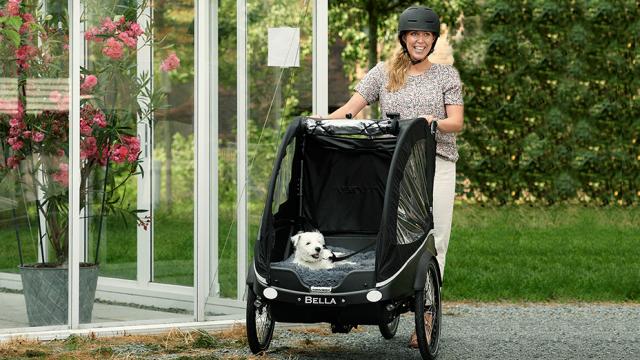 Explore Your Every Day
With Winther Kangaroo Bikes
A More Sustainable
Way of Life
Designed for Safe
Transport of your Child
Hand Made and
Quality Control in Denmark
Widely Recognized Bicycle
Manufacturer Since 1932
Excellent Danish craftsmanship since 1932
Since 1932, the Danish company Winther has manufactured bikes. Bikes built on a vision of safe child transport. Bikes that you and your kids love more than your car. Bikes that you can trust.